Gotharman's single analog filter board for Anamono X and Xmini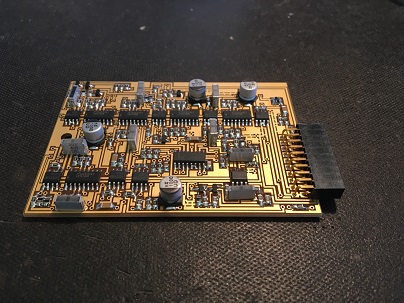 LPF, BPF and HPF modes, analog distortion and analog positive and negative feedback.
Please see the Anamono X / Xmini user manuals on details how to install this.
After installation, you must set it up in the menu's, in order to make it work properly.
On Anamono X go to "More..>Common>Filter Settings", and set either filter 1 or 2 to: 1-Most Filters, depending on in which filter slot you installed it: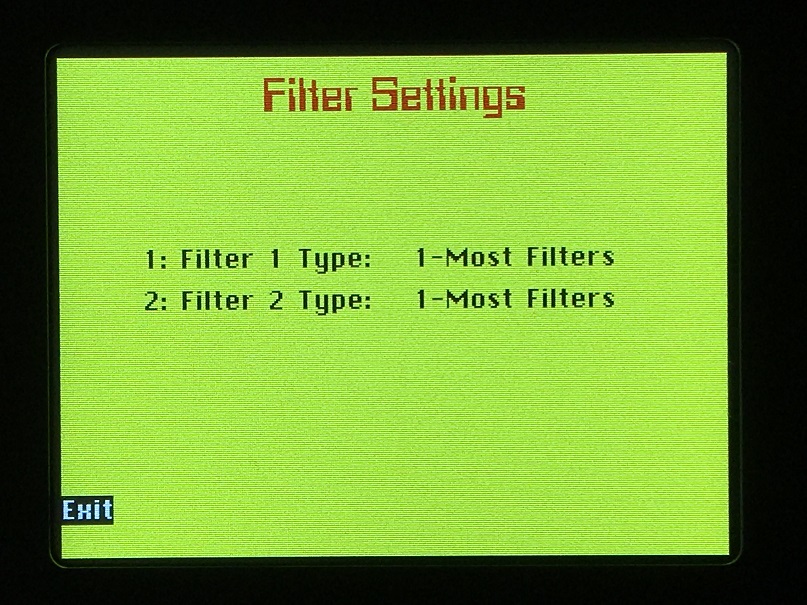 On Xmini go to "Edit>More...>VCF Type", and set the filter to: 1-Most Filters: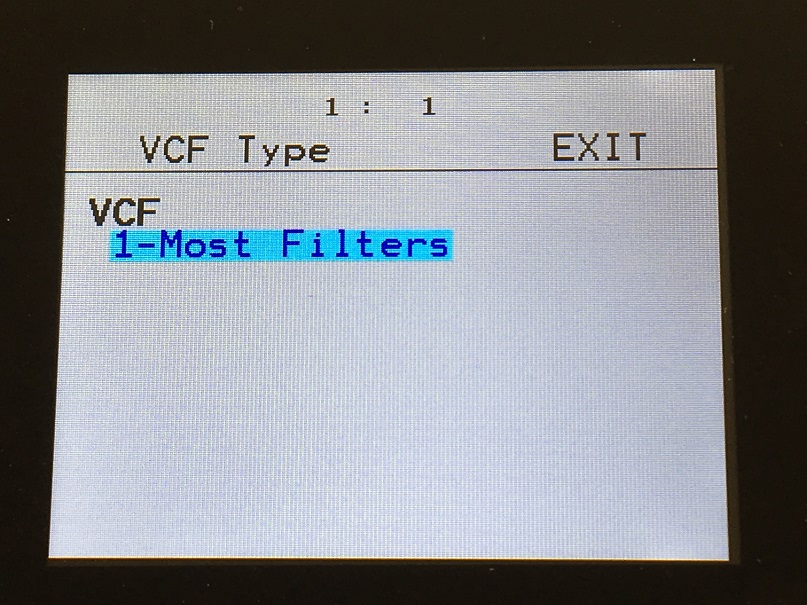 On the VCF pages, you will now be able to view and adjust the appropriate parameters.
On Anamono X: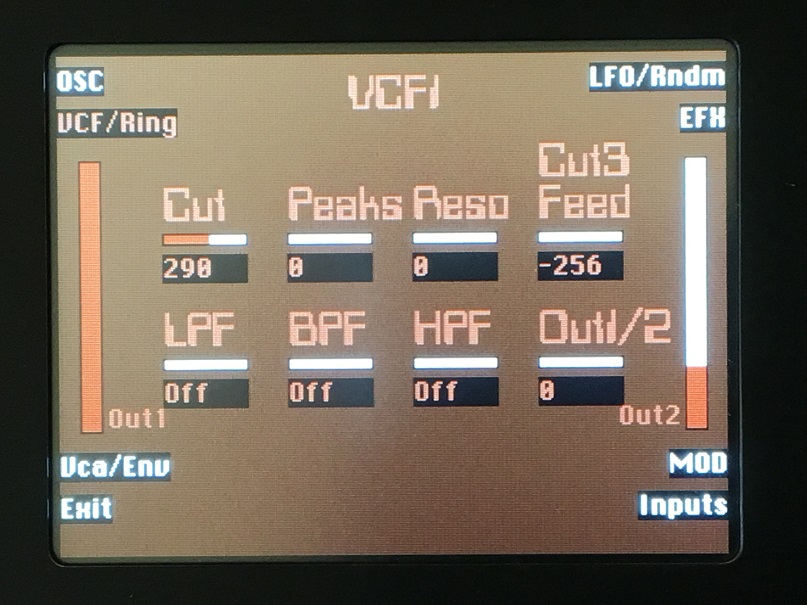 Parameters:
Cut: Filter cutoff frequency.
Peaks: Second filter block cutoff frequency, either as an offset to Cut, or as an absolute value, depending on the setting of the Peaks parameter on VCF edit page 2.
Reso: Filter resonance.
Cut3/Feed: Negative values: Negative analog feedback, positive values: Positive analog feedback.
LPF: Switches the filter low pass output on or off.
BPF: Switches the filter band pass output on or off.
HPF: Switches the filter high pass output on or off.
Out1/2: Turns up the analog distortion effect on the filter output 2.
On Xmini: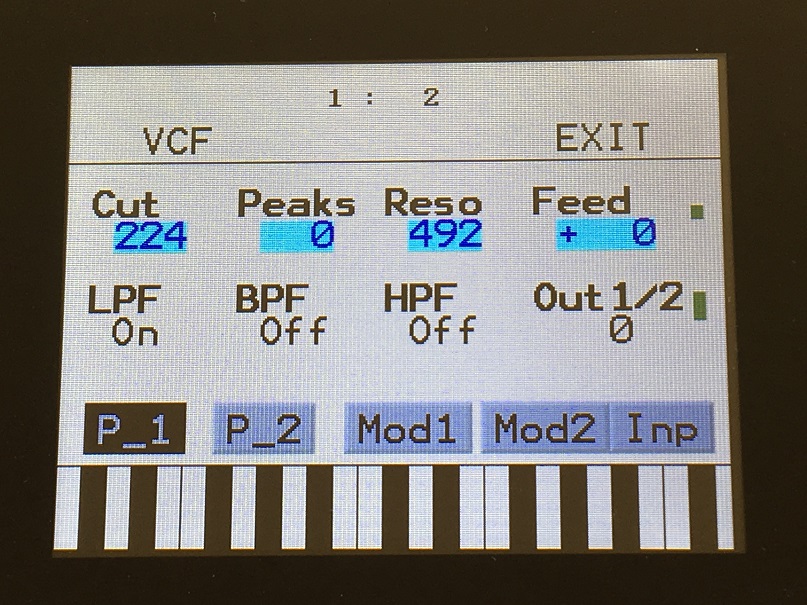 HAVE FUN!!!