Gotharman's SP filter board for Anamono X and Xmini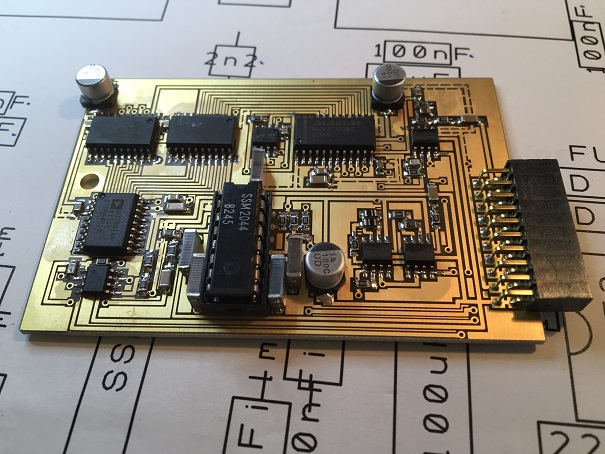 Based on the output stage of the Emu SP12/SP1200. The input signal is converted to 12 bit digital (switchable to 6 bit for absolute lo-fi), and goes into a 24dB SSM2044 low pass filter. The sample rate can be adjusted and modulated from 0 KHz (audio stopped) to around 60 KHz. On output 2, an analog fuzz effect is added.
Please see the Anamono X / Xmini user manuals on details how to install this.
After installation, you must set it up in the menu's, in order to make it work properly.
On Anamono X go to "More..>Common>Filter Settings", and set either filter 1 or 2 to: 3-SP Filter, depending on in which filter slot you installed it: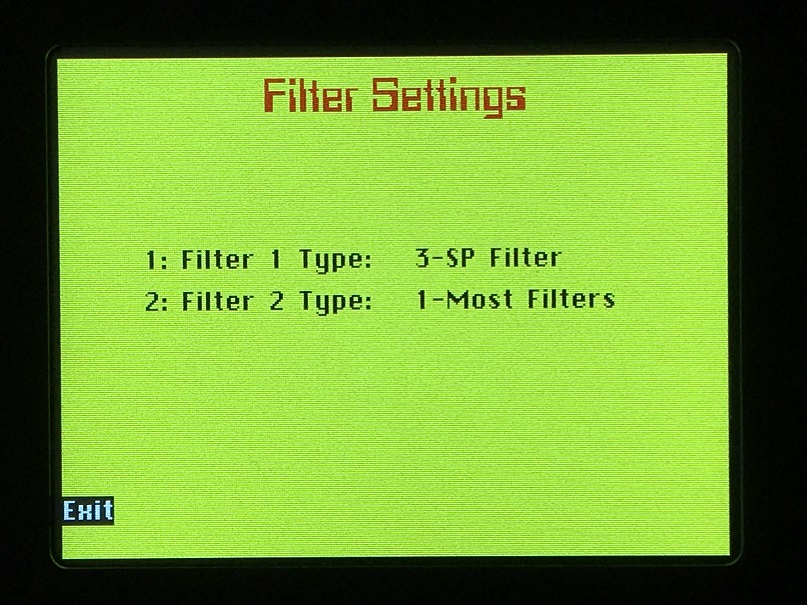 On Xmini go to "Edit>More...>VCF Type", and set the filter to: 3-SP Filter: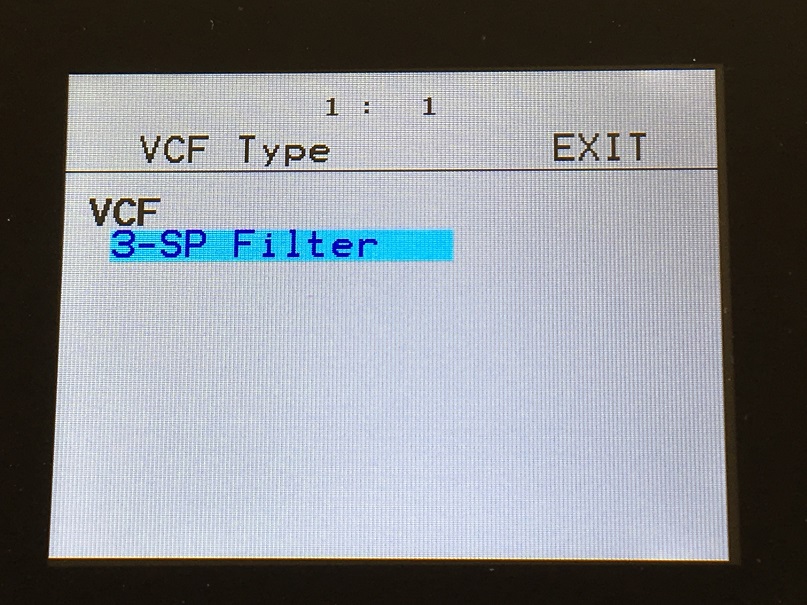 On the VCF pages, you will now be able to view and adjust the appropriate parameters.
On Anamono X: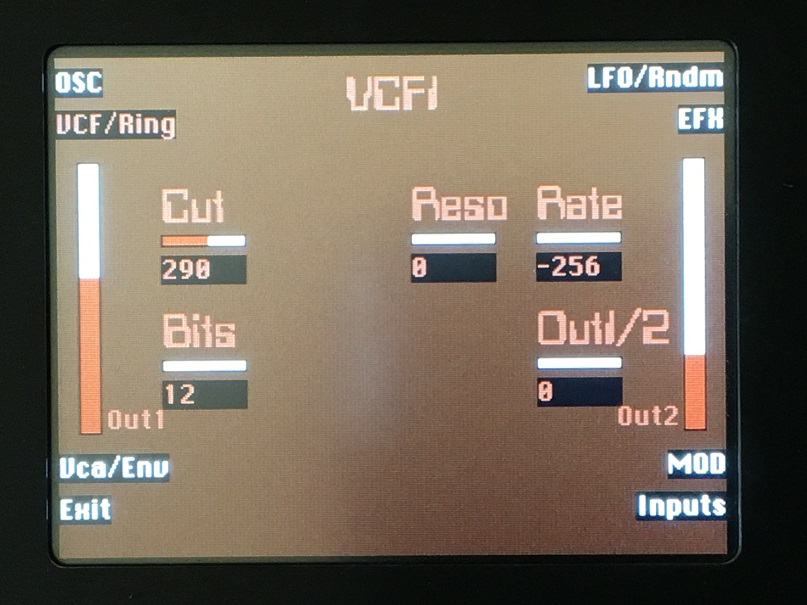 Parameters:
Cut: Filter cutoff frequency.
Reso: Filter resonance.
Rate: Sample Rate. 0 to 60 KHz.
Bits: Bit depth. 12 or 6 bit.
Out1/2: Adds an analog Fuzz effect, when turned up.
On Xmini: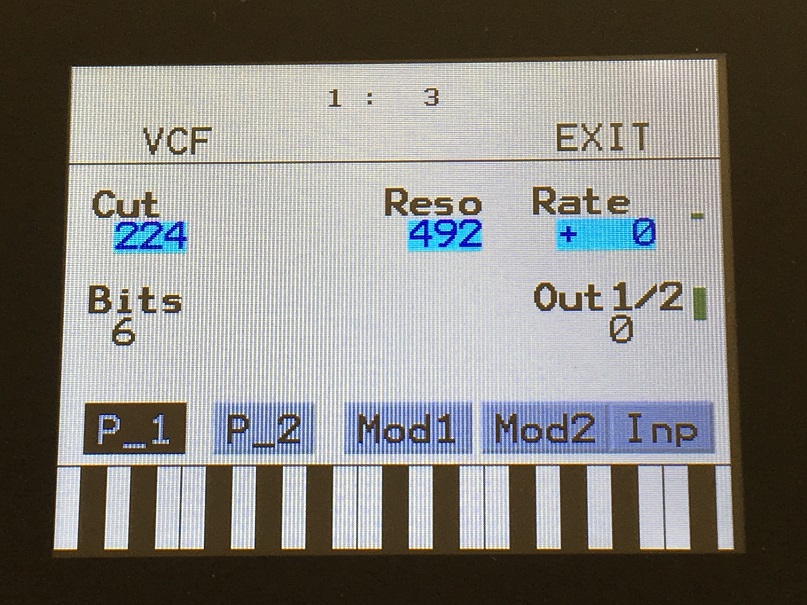 HAVE FUN!!!