News 16/2-2019: The LD3 option with 4 extra ins/outs are now available again.
News 7/2-2019: Some more PolySpaze presets are now available.
News 6/2-2019: New PolySpaze update are now available
News 29/1-2019: Yet another Little deFormer 3 update are now available, that will add more Insert effects
Gotharman's Little deFormer 3
Preset Bank are available!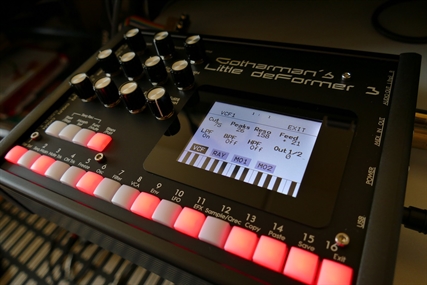 Granular workstation with 16 parts / 8 stereo voices.
-Each part can be synth, sampler or noise.
-93 or 193 minutes of sampling time
-2 filters per part.
-8 insert effects and 2 output effects.
-Polyphonic Sequencer with 16 note tracks and 32 CC tracks.
-64 random generators, 16 LFO's, 24 envelope generators.
-Stereo in and out.
-Morphing.
-Optional analog options.