CHRISTMAS HOLIDAYS! Gotharman's will be closed for Christmas holidays from 23/12-2017 to 2/1-2018. Orders supposed to ship in and right after this period, might be delayed for up to one week.
USB box -For LD2 and FX deFormer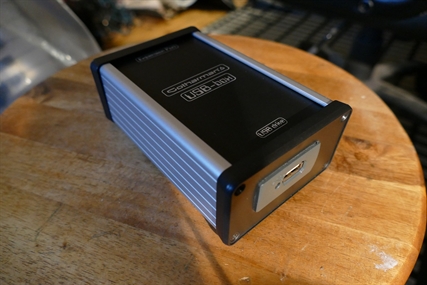 Pre-order!!! SAVE EUR 30!

The USB box for importing and exporting wav samples and presets to/from Little deFormer 2 and FX deFormer, might be re-launched!
At least 8 pre-orders are needed for this to go into production again. A few days after 8 pre-orders has been reached, the pre-order offer will end, and production will be started. First USB boxes are expected to ship out around 1 month after production start-up.
If 8 pre-orders has not been reached before 1/3-2018, the USB box will not be re-launched, and everybody that pre-ordered, will get a full refund.