News 16/7-2018: Little deFormer 3 Analog Options are now available
News 2/7-2018: Previous Designs site has been finalized :-)
News 30/6-2018: Tubaz tube filterboards are now available again.
News 27/5-2018: PolySpaze are now available in fully black.
News 16/5-2018: New Anamono Xmini update are available.
Gotharman's Little deFormer 3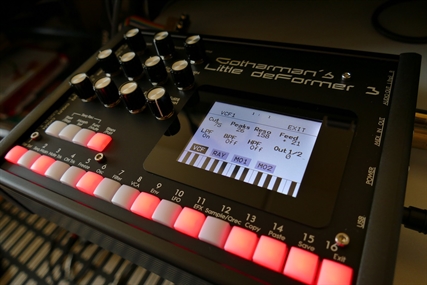 Granular workstation with 16 parts / 8 stereo voices.
-Each part can be synth, sampler, noise or audio in.
-2 filters per part.
-8 insert effects and 2 output effects.
-Sequencer with 16 note tracks and 32 controller tracks.
-16 random generators, 16 LFO's, 24 envelope generators.
-Stereo in and out.
-Morphing.
-Optional analog board.